Silk Scarf Leo in Beige 90x90
including VAT, excluding shipping
UNSICHER WEGEN DER RICHTIGEN GRÖSSE?
---
Designed in Germany. Made in Italy.
Shipping within 2-4 business days
Description

Production

Shipping
Material: 100% Silk Twill

Color: Beige
Size: 90 x 90 cm I As this scarf is finished by hand, the dimensions indicated may vary.
Care: Cool hand wash or dry clean + steam and iron gently. To extend the life of your Prinz Berlin scarf, store in its own original box, in a dry place, untied and folded flat.
Design-Inspiration: This distinctive Leo pattern features the spots and markings of a leopard, and is often used to add a touch of glamour and sophistication to your outfit. Its edgy and adventurous nature makes it a popular choice among fashion-forward individuals who want to make a statement with their style. Whether you're looking for a subtle accent or a bold fashion statement, the Leo print is sure to turn heads and add a touch of wildness to your wardrobe.
Our silk scarves are shipped within a week


Free shipping from 200€ within the EU


Shipping confirmation with tracking link


Delivery after dispatch within 1-4 working days


Silk Scarf Leo in Beige 90x90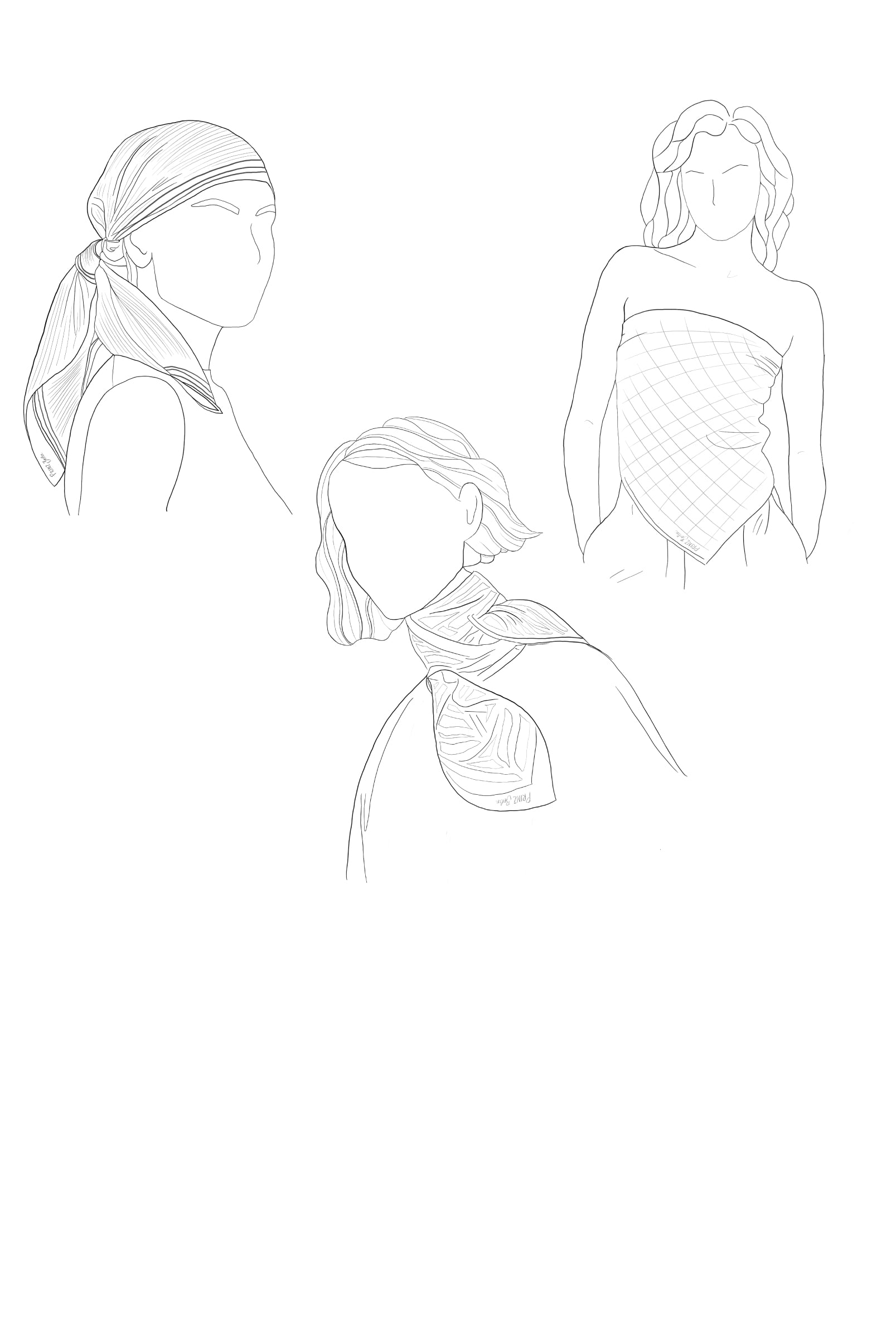 HOW TO WEAR I THE SILK SCARF
Silk scarves are truly versatile when it comes to styling. Whether you use them as a headscarf, belt, scarf, or as a decorative accessory on your handbag, they effortlessly add a touch of elegance and individuality to any outfit. Feel free to unleash your creativity and explore the countless styling options that silk scarves have to offer.